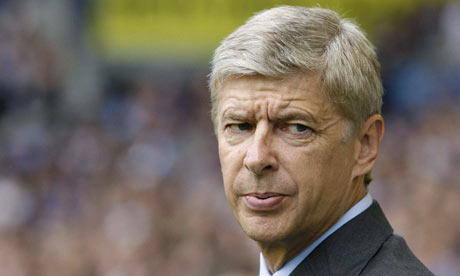 Which team can score a goal in the 97th minute, only for there to remain doubts in the supporters' minds of the certainty of victory – doubts which are confirmed as a 100th minute equaliser is conceded through a moment of pure stupidity? Of course, it can only be Arsenal, the team, who are dangerously close to becoming a caricature of themselves, through the frequency of their collapses. They have now lost leads in 39 games since they last won a trophy – which amounts to an entire season and one other game of dropping points.
This latest Arsenal collapse in the dramatic 1-1 home draw with Liverpool can only serve to popularize the use of amateur psychology in trying to understand why this Arsenal team are fast gaining a reputation for being the most famous nearly-men in the modern era. Psychological blocks that cannot be overcome, a plethora of injuries hitting key members of the team at vital points during the season, and unfathomable football errors are recurring images when one analyses any Arsenal season for the past few years. It can only lead to media 'pundits' proclaiming Groundhog Day.
One would think it would be unthinkable for a title-chasing team to be playing at walking pace when chasing a win with only ten minutes to go till full time. There was no intensity, or movement off the ball to provide options to the player in possession of the ball. Liverpool defended and counter-attacked efficiently but the onus was on Arsenal, and they typically failed to make it count when the pressure was on them to cut Manchester United's lead to four points.
One must credit Liverpool, but teams like Sunderland and Blackburn have also performed a similar tactical task without too many problems either. When one sees the most technically gifted team in football in Barcelona not hesitating to making several off-the-ball runs to try to make small gaps within the defending team, you wonder why so many Arsenal players remain static. The best team in history doesn't shirk the hard work and graft required to implement their footballing style, so why should its imitators?